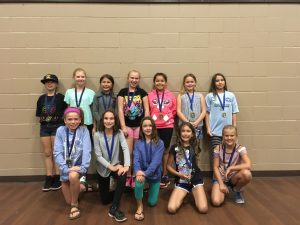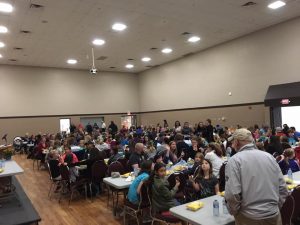 The awards nights are held at the Evinrude Banquet Hall.  Snacks to be provided (ice cream, chips, drinks) followed by awards to all teams.  There are door prizes to be won at the end of each banquet but the winner must be in attendance to win.
We ask that only one parent attend with each player due to space at the tables/in the hall and snack numbers (which are based on one player, one parent).  Tickets will be available to fill out at the door.
**COACHES – Please make sure you fill out a team rating sheet at the banquet when you drop your equipment off (at the table opposite the tickets).  This is extremely important as these ratings help us create balanced teams for next year.  Without the rating sheets, we are unable to properly balance teams the following year and often end up with lopsided teams in those age groups.
2019 Awards Nights are as follows:
U14/15 and U18 do not have an awards night.  Team awards and any individual player awards are handed out immediately following the last playoff game at the pavilion at Beavermead.  Coaches – please ensure your entire team comes to the pavilion after your last game.